CORRELATION BETWEEN ACADEMIC STRESS AND STUDENT'S ORGANIZATIONAL PERFORMANCE IN SCHOOLS OF PUBLIC HEALTH AND LIFE SCIENCES: A CROSS-SECTIONAL STUDY
Guntur A. Gama Muhammad

School of Health and Life Sciences, Universitas Airlangga, Indonesia

Syahrul Ramadhan

School of Health and Life Sciences, Universitas Airlangga, Indonesia

Syifa'ul Lailiyah

School of Health and Life Sciences, Universitas Airlangga, Indonesia

Shinta Feby Ningtyas

School of Health and Life Sciences, Universitas Airlangga, Indonesia

Farhaiza Ramadhania

School of Health and Life Sciences, Universitas Airlangga, Indonesia
Keywords:
academic stress, organization, students, student performance, kinerja mahasiswa, mahasiswa, organisasi, stres akademik
Abstract
Background: The difficulties in balancing student academic duties, organizational activities and social life results in stress that may affect organizational performance. Purpose: The aim of the study was to determine the relationship between academic stress in students and student organizational performance. Methods: This is a cross-sectional study of 91 public health students of the School of Health and Life Sciences Universitas Airlangga. Depression Anxiety Stress Scale (DASS 42) questionnaires which was distributed via Google form. Chi-square test was used to analyse the data. Results: Most respondents (49.4%)  had normal levels of academic stress, 16 students (18.4%) had moderate stress, 15 students (17.2%) had mild stress, 8 students (9.2%) had severe and 5 students (5.7%) very severe. In addition, the results obtained were that the majority of respondents had good performance in the organization, namely 46 students or 52.9%, moderate performance of 37 students or 42.5%, excellent as many as 2 students or 2.3%, poor performance of 1 student or 1.1% and worse performance of 1 student or 1.1%. Conclusion: The results of the interpretation of the data obtained for a p value of 0.003 which means there was a relationship between academic stress and student performance in organizations.
Abstrak
Latar Belakang: kesulitan dalam menyeimbangkan tugas akademik, aktivitas  organanisasi dan kehidupan sosial mengakibatkan stress yang dapat mempengaruhi kinerja organisasi. Tujuan: penelitian untuk mengetahui hubungan antara stres akademik pada mahasiswa terhadap kinerja mahasiswa berorganisasi. Metode:  Penelitian ini adalah studi cross-sectional pada mahasiswa 91 mahasiswa Sekolah Ilmu Kesehatan dan Ilmu Alam Universitas Airlangga. Depression Anxiety Stress Scale (DASS 42) yang disebarkan melalui google form. Uji untuk menganalisis data penelitian menggunakan uji chi-square. Hasil:  diperoleh responden mayoritas memiliki tingkat stres akademik yang normal yaitu 43 mahasiswa atau 49,4%, sedang sebanyak 16 mahasiswa atau 18,4%, ringan sebanyak 15 mahasiswa atau  17,2%, parah sebanyak 8 mahasiswa atau 9,2% dan sangat parah sebanyak 5 mahasiswa atau 5,7%. Selain itu diperoleh hasil bahwa responden mayoritas memiliki kinerja yang baik dalam organisasi yaitu 46 mahasiswa atau 52,9%, kinerja cukup baik sebanyak 37 mahasiswa atau 42,5%, sangat baik sebanyak 2 mahasiswa atau 2,3%, kinerja kurang baik sebanyak 1 mahasiswa atau 1,1%  dan kinerja sangat kurang baik sebanyak 1 mahasiswa atau 1,1%. Kesimpulan: Hasil interpretasi data yang didapatkan untuk nilai p sebesar 0,003 yang berarti ada hubungan yang antara stres akademik dengan kinerja mahasiswa dalam berorganisasi.
References
Aihie, O. N. and Ohanaka, B. I. (2019) Perceived Academic Stress among Undergraduate Students in a Nigerian University, Journal of Educational and Social Research, 9(2), pp. 56–66. doi: 10.2478/jesr-2019-0013.
Ansyah, E. H., Muassamah, H. & Hadi, C. (2019). Tadabbur Surat Al-Insyirah untuk Menurunkan Stres Akademik Mahasiswa. Jurnal Psikologi Islam dan Budaya, 2(1), pp. 9–18. doi: 10.15575/jpib.v2i1.3949.
Barselii, Mufadhal, Ifdil, Nikmarijal, N. (2017). Hasil Pemantauan Status Gizi (PSG) Dikes Prov Bali tahun 2017, Jurnal Konseling dan Pendidikan. 5(2005), pp. 143–148.
Efendi, I., Wahono, B. & Normala, A. (2022). Pengaruh Komunikasi dan Struktur Organisasi Terhadap Kinerja Pengurus Organisasi Mahasiswa (Studi Kasus Himpunan Mahasiswa Program Studi Manajemen Universitas Islam Malang Periode 2022). E-JRM: Elektronik Jurnal Riset Manajemen, 11(03).
Fajrillah, F. & Nurfitriani, N. (2016). Hubungan Stres Kerja dengan Kinerja Perawat Pelaksana dalam Melaksanakan Pelayanan Keperawatan di Instalasi Gawat Darurat Rumah Sakit Umum Anutapura Palu. Jurnal Keperawatan Sriwijaya, 3(2), pp. 17–24.
Habibah, I. S. I. S. S. (2016). Mewujudkan Peran Mahasiswa Sebagai "Agent Of Change, Social Control, Dan Iron Stock". in Prosiding Seminar Nasional dan Call for Paper ke-2 "Pengintegrasian Nilai Karakter dalam Pembelajaran Kreatif di Era Masyarakat Ekonomi ASEAN".
Hanan, M., Sunaryo, H., & Priyono, A. A. (2018). Pengaruh Komunikasi Dan Gaya Kepemimpinan Terhadap Kinerja Pada Pengurus Uam Fakultas Ekonomi Dan Bisnis. Jurnal Ilmiah Riset Manajemen, 7(12).
Hendra, F. (2018). Peran organisasi mahasiswa dalam meningkatkan mutu pembelajaran keterampilan berbahasa Arab. Arabiyat: Jurnal Pendidikan Bahasa Arab dan Kebahasaaraban, 5(1), pp. 103–120. doi: 10.15408/a.v5i1.7480
Hutagalung, R. (2019). Tingkat Stres Akademik Mahasiswa Tingkat I Diploma Iii Keperawatan Di Sekolah Tinggi Ilmu Kesehatan Dirgahayu Samarinda. Jurnal Keperawatan Dirgahayu (JKD), 1(2), pp. 17–25. doi: 10.52841/jkd.v1i2.86.
Lovibond, P. and Lovibond, S. (1995). The Structure Of Negative Emotional States : Scales ( Dass ) With The Beck Depression And. Behaviour research and therapy, 33(3), pp. 335–343.
Massie, R. N., Areros, W. A. and Rumawas, W. (2018). Pengaruh stres kerja terhadap kinerja karyawan pada kantor pengelola It Center Manado. Jurnal Administrasi Bisnis (JAB), 6(002). doi: 10.35797/jab.v6.i002.%25p
Pusparani, M. (2021). Faktor Yang Mempengaruhi Kinerja Pegawai (Suatu Kajian Studi Literatur Manajemen Sumber Daya Manusia). Jurnal Ilmu Manajemen Terapan, 2(4), pp. 534–543. doi: 10.31933/jimt.v2i4.466.
Reddy, K. J., Menon, K. R. and Thattil, A. (2018). Academic stress and its sources among university students. Biomedical and pharmacology journal, 11(1), pp. 531–537. doi: 10.13005/bpj/1404
Rosyidah, I. (2020). Gambaran tingkat stres akademik mahasiswa program studi ilmu keperawatan fakultas keperawatan unhas. Jurnal ABDI (Sosial, Budaya dan Sains), 2(1).
Sedarmayanti, P. (2017). Pengembangan sumber daya manusia. Bandung: PT Refika Aditama.
Siu, O. C. (2019). Pengaruh Keaktifan Mahasiswa Dalam Organisasi Terhadap Kecerdasan Sosial Program Studi Manajemen Profesional Management College Indonesia. Jurnal Pendidikan Buddha dan Isu Sosial Kontemporer (JPBISK), 1(1), pp. 40–49. doi: 10.56325/jpbisk.v1i1.6.
Suharsono, Y. and Anwar, Z. (2020). Analisis Stres dan Penyesuaian Diri pada Mahasiswa. Jurnal Cognicia, 8(1), pp. 1–12. doi: 10.22219/cognicia.v8i1.11527
Tua, N. and Gaol, L. (2016). Teori Stres : Stimulus , Respons , dan Transaksional. Buletin psikologi, 24(1), pp. 1–11. doi: 10.22146/bpsi.11224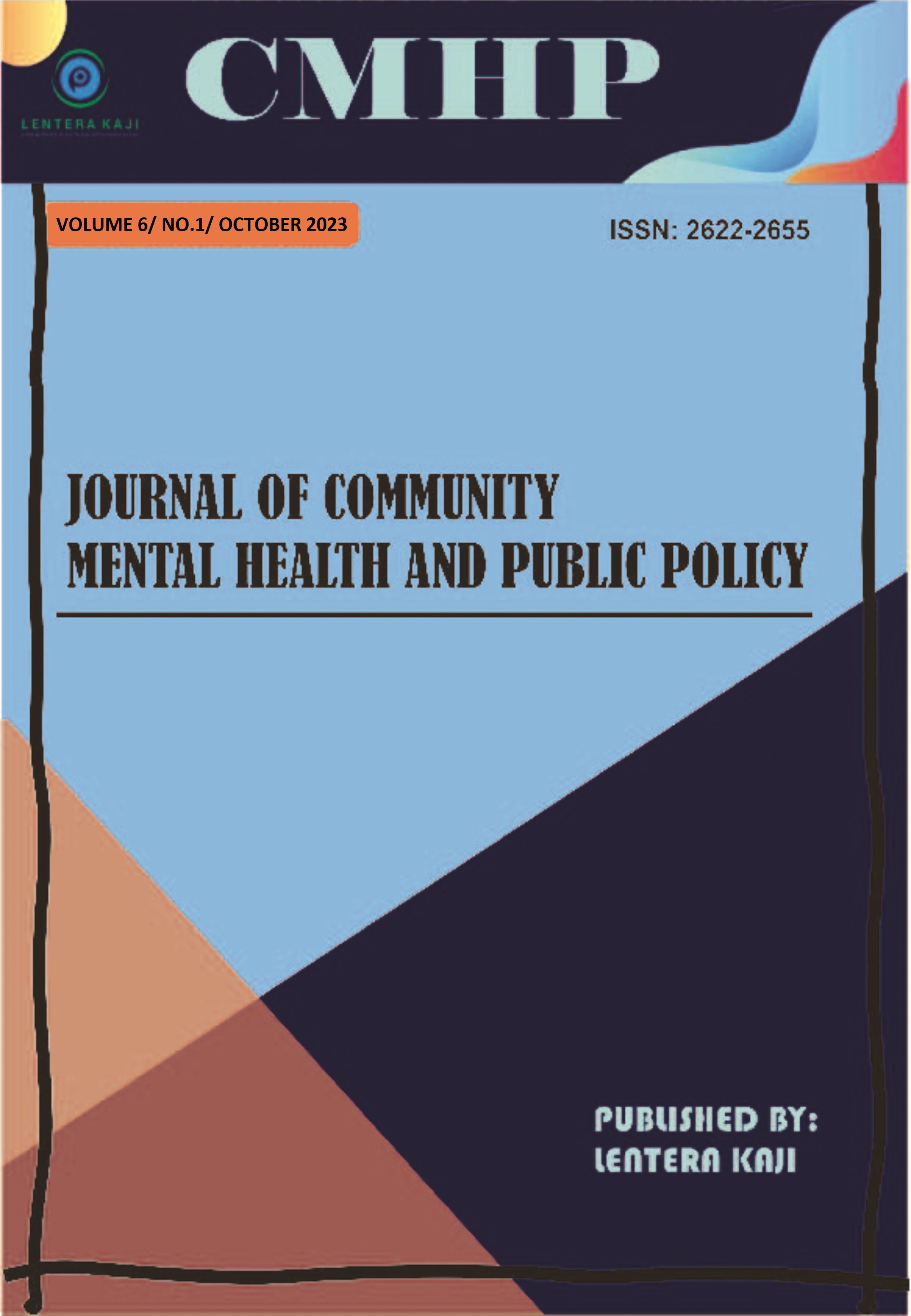 Copyright (c) 2023 Guntur A. Gama Muhammad, Syahrul Ramadhan, Syifa'ul Lailiyah, Shinta Feby Ningtyas, Farhaiza Ramadhania
This work is licensed under a Creative Commons Attribution 4.0 International License.